5 Essential Moves for all Fitness Business Owners
Tick these 5 essential action items of your to-do list to help meet and exceed your goals in the year ahead.
Nourish Your Current Community
Whether it's a handwritten 'Thank You' note, some healthy homemade treats, or a generous gift certificate for a massage, year-end is an ideal time to show your incredible appreciation for the clients that have trusted and supported you throughout the roller coaster of 2021.
WATCH VIDEO AT THIS LINK:
Reassess Your Competition
Because 2021 brought about so many major changes to fitness businesses in every market, it is vital that you research your pre-existing and new competitors to make strategic decisions around your products, services, rates, differentiators and marketing plan for 2022.
WATCH VIDEO AT THIS LINK:
Define your Business Vision
You must imagine it to create it. Set aside some creative, inspiring time to 'Dream Bigger' about the possibilities for you and your brand.
WATCH VIDEO AT THIS LINK:
Boost your Social Proof
Four out of five potential clients are searching through reviews before making their final purchase decision, so make sure that you are headed into January with a powerful set of new client testimonials spread throughout your entire digital presence.
WATCH VIDEO AT THIS LINK:
Spotlight a Current 'Day in the Life'
Clients want to see themselves reflected in your marketing to understand exactly how you will improve their lives. Swap out stock photos for current photos, videos and descriptions of your actual community and experience to inspire clients to make a purchase.
WATCH VIDEO AT THIS LINK:
About the expert: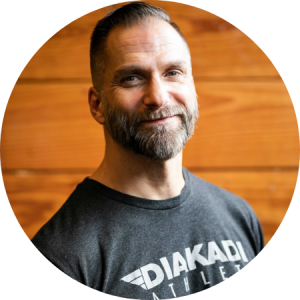 Billy Polson
Founder of The Business Movement, Diakadi Fitness and Business Performance Coach
Billy Polson, named 'America's Best100 Trainers' by Men's Journal magazine, is a three-time fitness entrepreneur, an international presenter, and a business consultant for pioneering trainers and studio owners worldwide. In 2004, looking to build an unparalleled training facility and a community of San Francisco's leading fitness specialists, Billy founded DIAKADI Fitness, awarded the Bay Area's 'Top Trainers/Gym' for 15 years. His fitness entrepreneur consulting company, The Business Movement, has assisted thousands of fitness business owners with achieving their ultimate brands.