The F-Word Entrepreneurs Should Consider More Often
Franchise and why it might be right for you. So, you find yourself in a place of success. You've created a profitable business that has loyal clients and a capable team of trainers and staff, and the inevitable question seeps into your thoughts and dreams, "Should I open a second location?"
It may seem easy on the surface: take what is working here, hit the multiplication button and Boom! Double the people you can help and double the profits. However, this industry repeatedly proves that what worked once has a low likelihood of succeeding again. This may be because most successful boutique fitness businesses still rely heavily on their owners, and by spreading their attention to multiple locations, they find that both ventures ultimately suffer.
Every franchise location is unique and each new market requires analysis and individualized attention. Simply assuming that what works in one will work in the other is a critical error. Furthermore, if you do not have your operating system and SOPs dialled in and have not successfully tested your system in multiple markets and with multiple people managing those systems, you are not ready to scale. It often takes no less than 5 locations to see real profitability, which is obviously a massive draw on finances, time and energy.
This is when you should consider taking advantage of an existing franchise model. As an experienced fitness business owner, you are uniquely qualified and have earned the necessary skills to achieve success quickly with a turnkey model such as a franchise. You need not spend your time trying to recreate magic a second time and avoid expending your energy on all the small decisions that can eat up your work/life balance.
Here are some questions to ask yourself to find out if an existing franchise would be a good fit for you:
ARE YOU PREPARED TO STOW YOUR EGO? If you've been operating under your own banner, you must prepare yourself to take cues from the franchisor on branding, marketing, operations, and more, and lean into their tried-and-true methodology. You'll be part of something larger than just your location. The payback is an accelerated and demystified path to profitability that gives you the freedom to prop up your existing business, learn from a larger entity, and take care of yourself as your enterprises grow. You and your franchisor should be in a symbiotic relationship and both of you will be invested in your success.
ARE YOU PREPARED TO INVEST? Franchise fees paid at the outset may seem steep, but they are an investment in saving years on development time and money. Even if you were able to start up your own proprietary second location on the cheap and quick, don't underestimate the financial strain and effort you'll incur on researching, marketing and managing in a brand new market without a larger infrastructure for support. Consider, instead, the value of leveraging other people's mistakes and experience to shorten your journey to profitability. Any franchisor worth their salt will ROI your royalty fees 5x through ongoing support, innovative programs, technology advancements, brand awareness growth and a business community that will help you develop as an entrepreneur.
ARE YOU PREPARED TO LEARN AND LEAD? As a franchise owner, your primary focus is on quickly learning and implementing proven systems and implementation. You'll be actively involved in business operations, but at a management level. You won't be bogged down in the creation of SOPs and fulfilment of the services. Instead, you'll hire and train your staff and learn to manage people rather than operational minutiae. As your staff expands, so should your skillset as you shoulder the responsibility of growing a team with trust, communication, transparency, empathy, and direction.
If you're at the point of asking yourself "what's next?", take the time to explore the opportunities that established franchising models can offer. Do the research, crunch the numbers, find the organizations that resonate with you because of their messaging and proven success. You may find that there is a shorter, easier way to meaningful growth and the lifestyle you crave.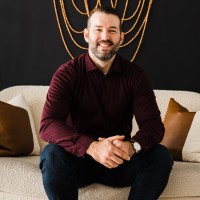 Jeff Larsh is Co-Founder of Greenlight Personal Training and Director of Franchise Systems for Greenlight PT Franchise System. He has 20 years of experience in the fitness industry, founded and grew Tidal Fitness (formally Tidal CrossFit) to 5 locations in the GTA, and has mentored hundreds of gyms owners. Contact Jeff to uncover more opportunities with Greenlight PT Franchise System.