Bryan O'Rourke explores the complexity of today's customer experience and the opportunities that come with it.
"User Experience (UE) is a technical set of elements and interactions, but the purpose and outcome are emotional," says investor, CEO, and global business advisor, Bryan O'Rourke. "It's about the emotion you want to awaken in your customer when they interact with your business." Ensuring that your customers have rich and pleasant UEs is critical because, in a world of proliferating choices, the way people feel when interacting with your brand has become the new marketing. If you're effective in the realm of user experience, you sharpen your competitive edge and earn loyalty and referrals. If you're not, you're invisible.
Once upon a time, the customer's journey to fitness was simple, with fewer choices and fewer avenues to those choices. If someone wanted to get in shape, they'd pass a sidewalk placard or catch a radio ad then head to a gym, and basically begin and end their UE within your four walls. Today, there can be dozens of touchpoints and entryways into your – and your competitors' – brands.
Exceptional user experiences seamlessly integrate the digital realm and in-studio processes, and are characterized by four qualities:
Frictionless. Ease of use for websites and booking apps make interacting and purchasing stressless and inviting (i.e., Soulcycle's app that allows members to easily book a specific bike in a specific class was a significant differentiator for them).
Hyper-personalized. Users want to feel as if you're addressing them specifically rather than talking to the masses. Marketing tools and in-studio attention can personalize communication and make clients feel seen.
Omnichannel. Consumers switch quickly between devices and should be able to conveniently connect with your brand whenever and wherever they want.
Strategic. Locate and engage your audience on their favorite platforms and ensure that your tools and content enhance UE.
Be Selective
Google search, Instagram, hashtags, Facebook, and TikTok are just some of the wildly varied touchpoints for User Experience. "You can have 30, 40, 50 different touchpoints," says Bryan. "But if you want a truly differentiated UE, you need to be thoughtful in designing your omnipresence – particularly if you're limited in resources and know-how. Don't try to manage ALL touchpoints. Pick a few and do them very well." Beyond the baseline of current, complete, and appealing Google Search and Google My Business listings, you should:
Concentrate on one or two platforms and deliver interesting and relevant content and timely responses to comments and inquiries.
Leverage easy-to-use scheduling software. If it takes a computer degree to sign up for class, your UE is already compromised.
Amplify the in-studio experience with IRL touchpoints consistent with your brand, excellent instructors, well-thought-out space, appealing scents, lighting, tech, etc.
Nurture community so that everyone who moves through those touchpoints shares a common experience that unites them.
Use Purposeful Design
An exceptional UE calls for a calculated, effective design, which isn't limited to your physical space, logo, or color choices. Design is how you execute around all selected touchpoints. It is a purposeful (not accidental) set of integrated choices that makes all aspects of UE frictionless, hyper-personalized, omnipresent, and strategic.
With so many touchpoints, how do you know what/where you need to deliver purposely?
Make a customer journey map, identify key touchpoints, and prioritize. Without charting the path your customer's tread, you cannot anticipate the obstacles they encounter. One California gym owner had no idea that existing members had to go through 19 different steps to become personal training clients! After mapping the journey, it became clear that decluttering processes would dramatically improve the User Experience.
"When things are more complex than they need to be, they have profound implications for the customer. They get frustrated and don't purchase because it's not frictionless. You can lose the forest for the trees if you forget to put yourself in your customer's shoes."
Show You Care
The M.U.N.E. principles interact with each other. For example, an open, strategic mindset provides the insight and ability to execute user experience. If delivering an excellent member experience is difficult, it may reflect an organization's underlying values or mindset.
"If you're hiring or partnering with people who don't think as you do about the pre-eminence of user experience, then you're going to be pushing a lot of dead weight up a hill to make it happen. You can't fake caring; people pick up on that." The good news is that since many companies set the UE bar relatively low with how little they seem to care, there's a real opportunity for businesses that design the UE to make consumers feel valued. A lack of caring devalues your service, encourages chronic discount shopping, and erodes loyalty. Conversely, if you excel at evoking that cared-for feeling at every touchpoint, people will commit because that is what today's fitness consumers want.
BIO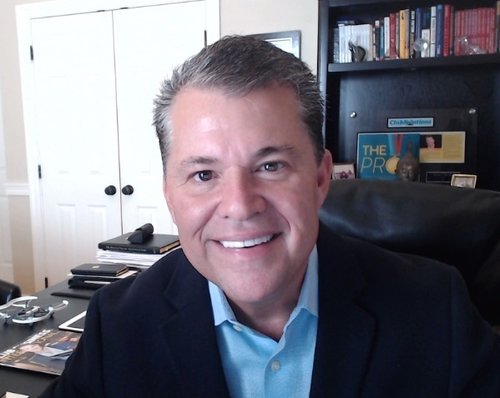 Bryan O'Rourke is an experienced CEO, strategist, investor, board member, and advisor with a track record of growing brands large and small. His network of associates and partners has served a wide range of organizations in a cross-section of various industries. His present focus is on healthy lifestyle, fitness, wellness, technology, innovation, finance, marketing, and business development, but his expertise and consultancy extend to several other disciplines and industries. As an executive and owner in multiple companies, he is also President of the non-profit Fitness Industry Technology Council, driving innovation and collaboration in the fitness space.
Reader Alert:
This is the second in Bryan's 4-part series on how to adapt to new realities with M.U.N.E. (pronounced 'money'): Mindset (Issue 3); User Experience; New Economics; and Execution. Don't miss his insights on New Economics in our next issue!