5 SKILLS THAT HELP THE TOP 5% OF FITNESS BUSINESS OWNERS BECOME EVEN MORE SUCCESSFUL
Utilize digital marketing to grow… even more than you are!
The impact of digital marketing on local business swells year over year as people become more dependent on social media, the internet and technology to improve almost nearly every aspect of their lives. In these tech-oriented days, the odds of achieving real business success solely through word of mouth is incredibly low. Every day, many of the most respected fitness and wellness businesses invest in online ads with vibrant representations of their brands and authentic testimonials that make a dramatic impact on their bottom lines. Commonly overlooked initiatives include: encouraging your current clients to share their experiences on social media, as well as utilizing testimonials and promotional offers to foster connections and entice new customers. Pro Tip: Your studio should target a specific client base or niche and develop focused market opportunities in order to ensure that you are uniquely positioned as the right fit for those potential clients. With the knowledge of your target market or ideal client, you can easily run targeted paid ad campaigns for specific age groups on sites such as Facebook, Instagram and even Youtube. This can yield the results you've been looking for!
Find new, higher value services that you can offer easily
There currently seems to be an abundance of fitness and wellness services available online: YouTube videos, individual instructor programs, and even more corporate/franchise owned fitness options than ever before. Particularly in the wake of the pandemic and the surge of low-cost online offerings, local studios require new and noticeable tactics to woo new clients to try their services for the first time. Not surprisingly, there is a need to incentivize customers of all types, including former clients, to take action and reconnect with your community. Oftentimes, clients returning your studio need to know they're appreciated. Consider re-presenting all of to your service and product options, including any of your newer, virtual, or lower cost/high value memberships and subscriptions. At the same time, be savvy with your investments in the business, directing resources where there is the most client demand and real need in order to elevate your image for your clientele. The most successful businesses in our industry strike a strategic balance between high value and reasonable variety of services… Are you?
Build your brand while boosting your cash flow
Despite common perception, it's simply not true that larger, more resourced fitness and wellness enterprises enjoy greater success than smaller studios. Everyone has the ability to improve and build brand equity at this time, which is critical for positive business growth – perhaps now more than ever! Consider refreshing your website, logo, and reexamining your team members' specialities, performance and training. Anything goes during this rebuilding time as long as you focus deepening community connection and ultimately improving your bottom line. I recommend rethinking what your business stands for, who represents it well, and how you can grow your brand and opportunities for financial gains.
Studio culture is sometimes an afterthought in strategic planning. However, clients are often looking for a "happy place" — an encouraging environment in which to achieve their goals. Studios that create cult followings tend to make working out fun and celebrate the successes of their clients. From styles of music used in classes to the smallest aspects that create a more welcoming atmosphere for newbies, consider the impressions you make on everyone who walks through the door. Other than exercise regimes, how do you help your clients get to the next level of both their physical goals and community connection? Are your instructors as focused on authentic relationships as they are on the technique and structure of their workouts? The "softer skills" can make all the difference. These aspects of your business require dedication, consistency and everyone in your organization must be on the same page and emphasize the same cultural values. Whether you're in a large, saturated, urban market or smaller, less populated, less competitive one, delivering fun and meaningful connections will make it easier to keep your current clients and gain new ones.
Diversify your communication tactics
Lack of communication or diluted communication sends the wrong message and creates unnecessary confusion and apathy for both your staff and clients. Repeatedly utilizing the communication tactics that aren't yielding results isn't any better. Improve your communication and become more approachable by changing the tools and techniques you use to share information. Remember: you want people to keep coming back, find their fit in your community, and recommend your studio to their friends and family. Communication is meant to flow both ways and should be ongoing and strategic. That means it may be time to do more than send out emails and random posts on social media. Many of the top-earning studios in the industry are moving from a single source of primary communication such as emails or social media, to a multi-touch, integrated communication strategy. Varied methods of contact leverage the power of technology to better personalize and automate communications, while improving the effectiveness of who receives and responds to messages. It's a true win-win! A mix of text messaging, web chat, social media and notifications is cost effective and useful for increased uptake of services, sales and so much more.
Watch More from KK Hart as she explores how you can become your own success story.
Click here: https://www.youtube.com/watch?v=nvJr1u4RzWs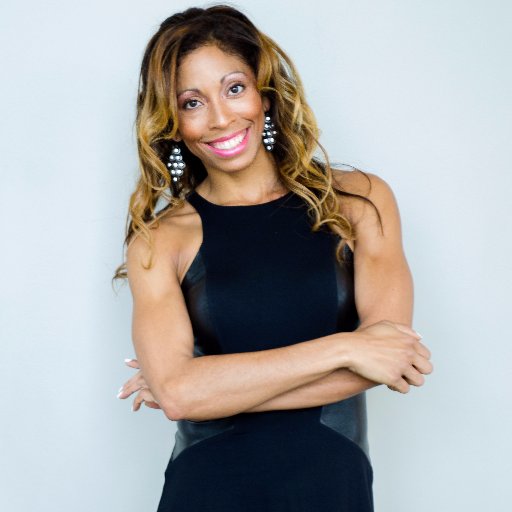 About the expert: KK Hart
Certified Consultant KK Hart is an expert in the health, fitness, beauty, wellness, and small business industries. KK helps industry owners with integrated, strategic sales and marketing, along with operational, software and technology optimization. She focuses her coaching on strategies to increase revenue, improve retention, KPI (key performance indicator) growth, and acquire/convert more clients. Learn more and schedule your complimentary 1:1 analysis with KK at kkhart.com