Your churn rate is the percentage of customers or members that you lose over a specific period of time. It's an easy metric to calculate, but many business owners in the wellness industry prefer to overlook it. However, determining and understanding your churn rate can quite literally make or break your business. So, as frightening as it may be to truly examine how quickly you're losing your valued clients, your business's churn is best not overlooked.
If you want to work out the churn rate for one quarter of the year, take the number of members that you have on the first day of the quarter, and then look at the number of members that canceled by the end of that quarter. You then need to divide the canceled number by the total number of members, and it will give you a decimal, which you can then convert to a percentage. For example: if you have 100 members at the start of the second quarter, and 10 members cancel by the end of the second quarter, divide 10 by 100, or 10/100 = 0.1 This means that you have a 10% churn rate.
See how your studio stacks up with this FREE, editable formula sheet
Why is Churn Rate Important?
Your churn rate allows you to calculate the speed at which you are losing business. When you compare the inflow of clients to the outflow, you'll figure out if you're losing customers faster than you're gaining them and can develop strategies to turn the figures around. Enacting small steps to reduce your churn rate from, say, 10% to 8% will ensure more rapid growth, and you'll see exactly how your investments in customer retention pay off. Conversely, if your growth rate is larger than your churn rate, you can rest assured that your business will grow organically without too much additional effort.
Knowing Your Churn Rate Helps With Quick Calculations
Knowing your churn rate can help when with quick calculations for your business. If you're trying to calculate membership growth or whether you'll hit your hypothetical maximum, you can look at the number of customers that you acquire in a specific time frame, and divide it by your churn rate, which gives you a hypothetical maximum. Churn rate also helps you calculate the lifetime value of a client. If each client pays $100 per month at your yoga studio, and your churn rate is 20% — or, numerically stated: $100/0.2 = $500, then the lifetime value of a client would be $500 before they are expected to leave or cancel their membership. Knowing the lifetime value of a client is a powerful tool for budgeting and allows you to figure out your cost per acquisition, or how much money you should be willing to spend to acquire a customer. For example, if the lifetime value of a customer is $500, then you might be willing to spend $100 to get them. However, if your customer's lifetime value is only $100, then spending $100 wouldn't be worth your while.
These figures will also allow you to work out your maximum income – another vital statistic. Why? Because if your maximum income is not high enough for your liking, then a project you're considering may not be worth the time and money you're investing in it.
Want to follow along with your studio's numbers? Download your editable spreadsheet here.
Signs You Need to Pay Attention to Churn Rate:
If your business has become stagnant and your attrition rate is higher than the number of new members that are signing up, your business is bringing in less and less revenue every month. This is an emergency state that must be addressed immediately.
If you're feeling stuck with the same number of members for an extended period of time, gaining and losing the same number of members monthly, then your churn rate is a little too high. Addressing this promptly and decreasing your churn rate by just 2% can have a huge impact on your bottom line, not to mention morale.
Churn Rate in the Digital Era
The digital era is seeing noticeably fewer people coming physically through the doors of local businesses, which means that, to make money, yoga studios and other membership-based facilities must get better at retaining the clients that walk through their doors. (Luckily, today's era has also brought us software that makes these metrics accessible and usable.) Armed with this data, re-evaluating and reinvigorating the customer experience through whatever means possible can decrease the churn rate and quite literally save your business, determine its growth potential and how quickly you can meet your goals.
If you increase the lifetime value of a client by decreasing the churn rate, your growth velocity will accelerate, and you'll make more money faster.
About the expert:
Josh Biro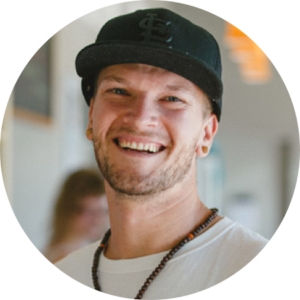 Founder of The Yogapreneur Collective, and Head Coach at Nomad Business coaching Josh Biro's Nomad Business Coaching is a consulting company that helps yoga studio owners systematize their businesses for more profit and peace of mind. He is one of the most sought-after business coaches in the yoga industry and is obsessed with studying the difference between studio owners who are killing it, and those who are just getting by. Josh lives nomadically and is currently stationed in Sayulita with his family. He loves surfing, downhill biking, and yoga. Perhaps above all, Josh thrives on the satisfaction of knowing that he's helped a do-good entrepreneur have more time to themselves, more money to affect change, and ultimately, more freedom to live the lives they want to live